Our Journey
February 1, 2021
2023-10-31 10:20
Our Journey
It started in the year 1982, when a visionary, Late Dr. Sunil Kumar (Our Honourable Founder) laid the foundation of Lal Bahadur Shastri Group Of Institutions, which is now one of the oldest institutions in Northern India that impart professional education with a daunting network of 22,000 alumni. Under his energetic and forward-thinking leadership, the Group made constant progress with quality as the cornerstone and excellence as the end aim.

However, despite the fact that difficult decisions had to be made, morals and ethics were never put on the back burner in this success path. The LBS Group stands out from the competition because of this. This is also the underlying cause of Prof. Kumar's great regard among the many parties in the Group's external & internal environment, including students, parents, teachers, modern institutions, PSUs, banks, private organisations, etc.

LBS Group, which has locations on two different campuses in the Lucknow area (LBSGCM & LBSIMDS), has effectively developed and trained thousands of management students for professional education. With over 65 management development programmes to select from, the institute values learning through innovation and experiential learning.

Lal Bahadur Shastri Girls College of Management (LBSGCM) is an institute that caters to the educational needs of girls in the fields of Management and Technology. LBSGCM offers salient courses like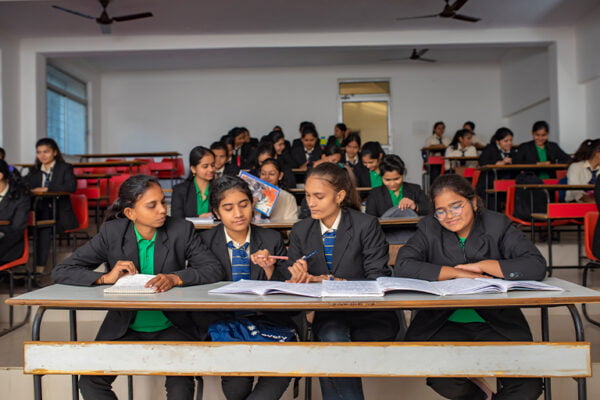 Bachelor Of Business Administration (BBA)
Bachelor Of Computer Application (BCA)
Bachelor Of Commerce-Honors (B.COM-H)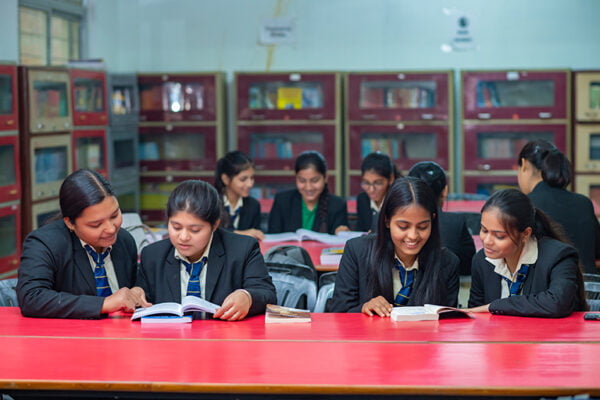 Bachelor Of Commerce (B.COM)
Master Of Commerce (M.COM)
In our journey to reach the stars, there are certain fundamentals that have accelerated our growth. Those are:
We have a large and varied pool of technical and management specialists that are recognised leaders in their fields. The faculty has a PhD or NET and is very knowledgeable and experienced. The faculty at LBS is actively involved in faculty development initiatives, book authorship, research, and publication in prestigious publications.
The campus's infrastructure and amenities show that it fosters an environment where students, instructors, and other staff members can receive a rigorous education. Large, bright, airy lecture rooms with multimedia projectors, roomy libraries, computer labs, a roomy canteen, and a cafeteria are all features of the campus. There is also constant Wi-Fi coverage throughout.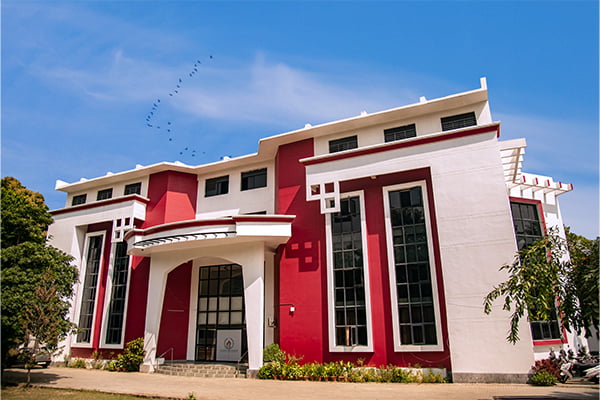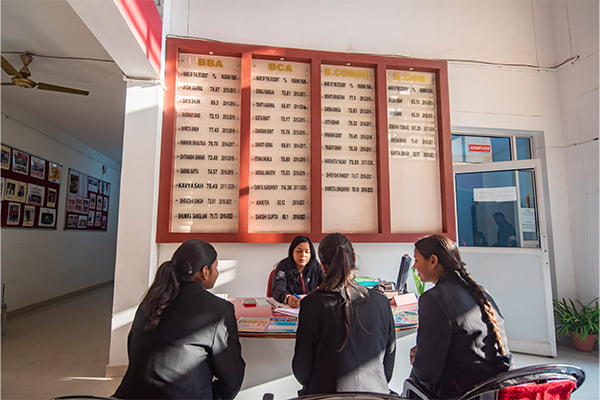 The institute features a well-run Training & Placement Division that communicates often with business. With more than 5000 students placed in MNCs, the LBS Group of Institutions has a stellar placement record.
Curricular & Extra Curricular Activities
Learning is never only about going to classes, doing assignments, and reading books. The Lal Bahadur Shastri Group of Institutions is a mash-up of different occasions and amazing human encounters. And to support our students' varied development, LBSGOI offers a plethora of activities both inside and outside the college grounds.