HOW TO CHOOSE THE RIGHT CAREER PATH AFTER STANDARD XIITH?
December 20, 2022
2022-12-20 4:52
HOW TO CHOOSE THE RIGHT CAREER PATH AFTER STANDARD XIITH?
HOW TO CHOOSE THE RIGHT CAREER PATH AFTER STANDARD XIITH?
Imagine this: You are sitting in a cubicle, loathing about all your tasks and counting each of your working hours, realizing that you have made a massive mistake career-wise? Well, you won't believe the number of individuals who realize that they have picked the wrong career path for themselves, quite late. And let us tell you, that this process starts from standard XIIth itself. So, following are some tips that can help you find a solution towards finding the most suitable career path for yourself.
Observe What Your Strengths and Weaknesses Are!
It is significant to figure out what you love. Why? Because if you love a specific activity, you would not miss an opportunity to enhance your skills at it and eventually become good in the respective field as well. Your friends, your parents, relatives, neighbours, your siblings cannot tell you what you love. You have to express that yourself. And you can do that verbally or via your work. That's absolutely up to you. But remember, you shouldn't come under pressure to choose a career path because your family or friends said so. You need to show the world, what your strengths are.
For example, despite having pursued your higher secondary in science stream, you must, for sure, find your calling and carve your own career path. Even it is designing, movie making, accounting, sculpting or acting.

How so ever, this scenario is solely applicable to science students. They have an advantage of pursuing a graduate degree in other fields as well. Students with arts and commerce senior secondary background cannot bracket themselves under the same category.
This decision, therefore, has to be made in standard Xth itself. Do be mindful about that. Thus, delineate a list of careers that you would want to pursue. Subsequently, figure out which stream would give you the most adequate tools, to lead you to it. Remember! Good research will always address your objectives.
Good Grades, But Still Confused? Fear Not!
Despite achieving good grades, if you are still having little or no idea of what to do next,there isn't any need to fear. In this scenario, it is best for you to join a good college and pursue a bachelor's degree of your choice. You would have three to four years to research and reflect upon your options. In the meantime, try to grab opportunities for pursuing internships in your preferred work area. You can, as a matter of fact, get a practical idea about the kind of work you would, indeed, be interested in, to further make a living out of it. And let us tell you, the Best Girls Institute In Lucknow, LBSGCM www.lbsgcm.ac.in, Lal Bahadur Shastri Girls College Of Management can, indeed, fulfil all your requirements. Being one of the most trusted educational institutes, the college provides an exceptional learning pattern. Your knowledge can splendidly enhance with the unfailing support of the highly-qualified and experienced faculty. The workshops and training sessions can refine your practical knowledge of a specific industry and, can rather, be quite beneficial for your career.
The Brutal Truth: Don't take a Gap Year
Yes, indeed, it is! Dropping a year to study for entrances might not be such a good idea. If you, unfortunately, didn't make it in the first attempt, you can hold a perception that studying all year long can help you make the cut. However and quite honestly, it is easier said than done. Staying motivated throughout a year and going over the same repetitive course is a tough row to hoe.

Therefore, it would be more helpful if you could pursue a degree, as your backup option, something that you can fall back on, if, by any chance, you are unable to make it through your entrances.
Enrol In Short Term Courses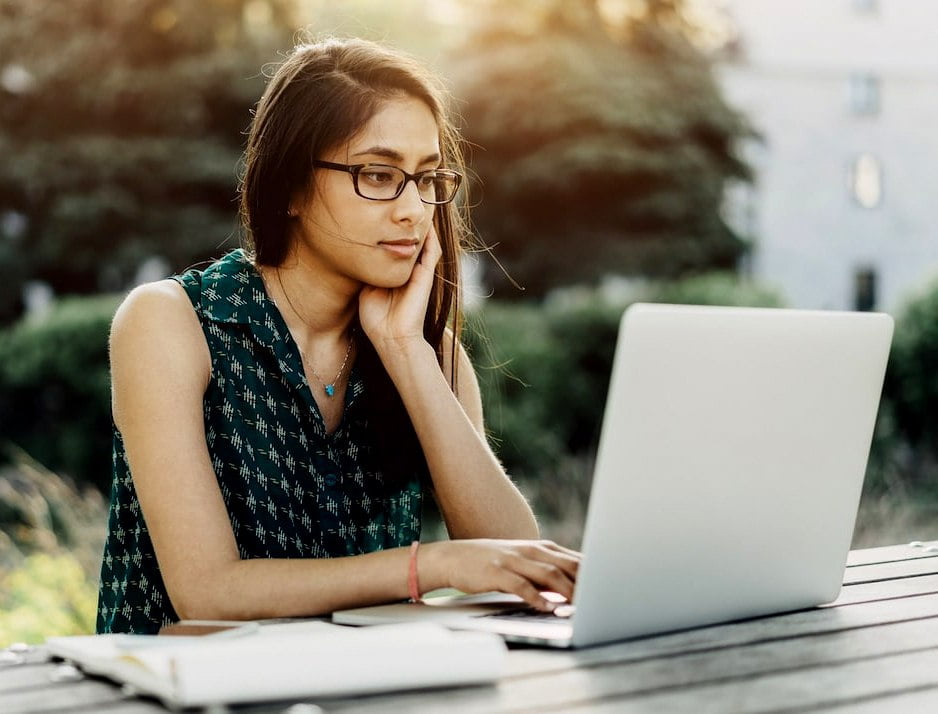 These days, there are several courses that an individual (of any age) can take up to find his/ her 'Ikigai'. For students, this process can help them figure out their career path. Thus, while pursuing your degree course (the one that intellectually stimulates and motivates you), you can enrol yourself in short term courses too!

You can even grab the opportunity of joining a host of extra-curricular activities as well. And you never know, while performing these pursuits, you might find your passion for theatre or dance! Wouldn't that be great?
*Ikigai is a Japanese concept that means 'A Reason For Being'.
So, if are still not too clear about which path you can opt for, you must try the reverse approach! This method can help you visualize yourself as a professional in the respective field, a few years later. Thus, once you know about your goal, you can plan in reverse to understand the qualifications that you would require to achieve your very career objective. For example, if you want to become an Investment Banker, plan in reverse to figure out which stream/course can best suit the needs of your career.

However, if you still do not get any clarity, there is no need to get worried. Choose a degree in a subject that interests you and continue to research. Participate in college activities and interact with people from different professions. Do your best where you are, and eventually, you will find your way.

Thus, we can conclude that making a career choice is an important decision. And if you want to carve a career path in the field of business management, commerce and technology, you can, unquestionably, consider being a student of the Top Girls Management College In Lucknow, , LBSGCM www.lbsgcm.ac.in. The college offers you many academic freedoms. You can, therefore, cultivate your existing passions and explore new interests—and find a major that can, indeed, put you on your suitable career path.

And, LBSGCM is glad to inform that its admissions are open for BBA, BCA, BCOM and BCOM (H) program.
So, what is the wait for? Register NOW to acquire knowledge from the best!