WHAT IS COVID19 TEACHING US?
December 20, 2022
2022-12-20 6:29
WHAT IS COVID19 TEACHING US?
WHAT IS COVID19 TEACHING US?
It is said that everything happens for a reason. But is it really true? Particularly, when the world has been sustaining and striving through the tough times of COVID19 pandemic for months now, can we honestly say, that this infectious disease, too, happened for a reason?
(1) We Are All Connected:
Yes! COVID19 doesn't put a bar on our geographical location, culture, religion, occupation, financial situation or status. It has continually been highlighting that the false border we have surrounded us with has nil value. This disease treats us as equals. Perhaps we should do that too!
We Can Sustain A Basic Life:
Food, water, shelter and medicines. Well, these four components proved that survival is possible, even with the basic necessities of existence. During times of difficulty,became quite prominent
This decision, therefore, has to be made in standard Xth itself. Do be mindful about that. Thus, delineate a list of careers that you would want to pursue. Subsequently, figure out which stream would give you the most adequate tools, to lead you to it. Remember! Good research will always address your objectives.
that, we as humans, give superfluous value to our social media entity, our materialistic approach towards savouring life, which is absolutely not how it should be.
COVID19 lockdowns did not allow us to consume much of nutrient-deficit packaged food and aerated drinks. These lockdowns helped us all to fabricate the habit of eating home-cooked food. We also became more conscious of our exercise regime. Thus, COVID19 gave us a good reminder that our health must be our priority and that we should invest our energy towards making our immunities stronger.
Come on! We all need to agree on this! We all have if given an opportunity, clearly prioritized the XYZ tasks in our lives, and through the process, neglected one of the most fundamental element of our being — our family. COVID19 reminded us that our family is important. It forced us to rebuild our homes and strengthen our relations.
While racing towards living the most spectacular life, we all have quite effortlessly ignored our mental health. That's the reason, the percentage of depression-prone cases increased by leaps and bounds, during the trying times of COVID19 pandemic. When people were caged to a dimension, they could realize how panicky could they get when left alone with their reflections of relishing a calm journey of life.
Online therapies, sessions of meditations, yoga — all these factors helped us to recognize the importance of patience. Thus, COVID made us note that our anxiety of living a superficial life, is in no way, helping us to connect to our souls. Calmness, on the other hand, has never failed to unite us to our inner peace. And, that to be honest, is the fundamental essence of living a balanced life.
(6) We Are Not Greater Than Nature:
We humans did not stop. We ensured to pave our path towards, what we assumed, is development, and in the process, sacrificed several elements of our natural surroundings. But nature too did not let it go this time. It made us realize that we are not greater than our Mother Earth, the cosmos, the natural forces. It eventually did put us in our place. That's the reason when we look at the clearer skies, chirping birds and sounds of nature around us, it is then, that we realize what we have lost already We shall, thus, never forget that we are the creation of this incredible nature and, that, we must protect it.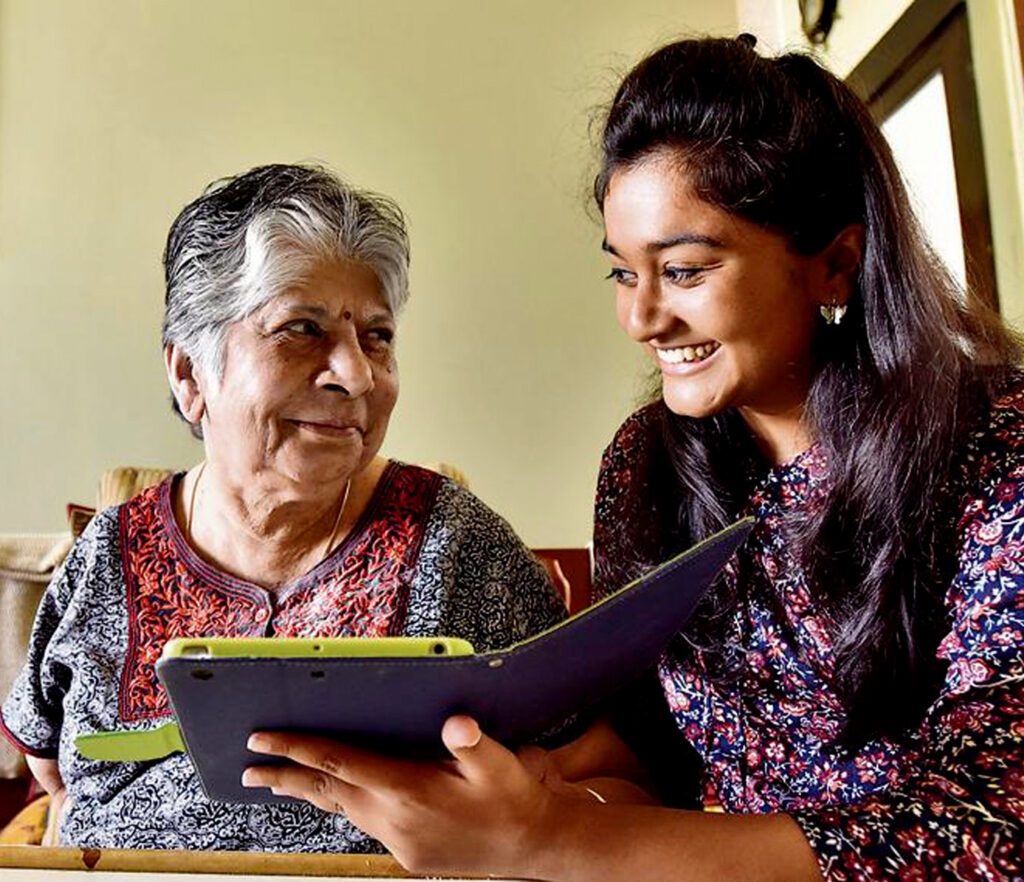 (7) What Are We Created For?
Is your job, your actual work? Is that what you were created to do? Well, the answer is 'No'. Our fundamental objective as humans is to exhibit the quality of benevolence. Yes! We are all created to support, protect and help each other. And COVID19 has ensured that we are all quite evoked about the same.
COVID-19 pandemic has turned out to be a disaster for all of us. But it is, to be brutally honest, an exceptional corrector. It has reminded us about the valuable life lessons that we seem to have forgotten. And as the Best Management College in Lucknow, LBSGCM www.lbsimds.ac.in, w, we encourage our students to learn about these beautiful teachings of life and nature, with each challenging yet beautiful day of this year.